Training in how to Biblically counsel those experiencing addictions
Friday, March 1 and Saturday, March 2
Speaker Tim Brown, Director & Counselor of His Steps Ministries, Inc., will conduct training sessions Friday evening at 7:15 pm and Saturday morning at 8:30 am. All sessions will be presented in the Grace Church auditorium. There is no cost to attend, but please register below to help us plan for the event.
In-depth Biblical training for addiction counseling
Teaching transformation, not recovery
Training targeting pastors, staff, and church members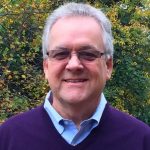 Tim Brown is founder of His Steps Ministries, Inc, a residential substance abuse counseling ministry for men in Woodstock GA. He has been certified with ACBC since 2006. He now dedicates his time to develop and implement addiction training programs from a biblical perspective for local churches and counsels addicts in his community. He is an elder at Faith Community Church (Woodstock, GA).