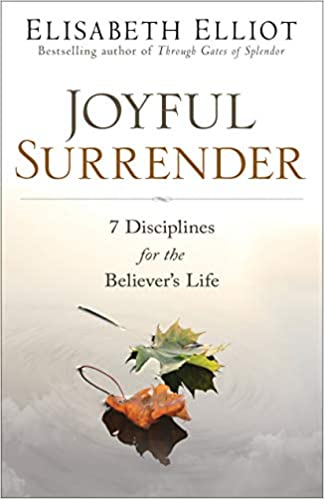 Ladies' Summer Book Club
Thursday, July 13 Chapters 7-10

Please consider joining us this summer in reading Joyful Surrender: 7 Disciplines for the Believer's Life by Elisabeth Elliott. The book is summarized by this statement: "In our age of instant gratification and if-it-feels-good-do-it attitudes, self-discipline is hardly a popular notion. Yet it may be one of the most important lost virtues of our time. In Joyful Surrender, former missionary and beloved author Elisabeth Elliot offers her understanding of the discipline and its value for people of all times." We hope you will join us.
The book is available on Amazon and Christian Book. For questions, please contact Beth Khazraee, Jaynie Southerland or Ashley Crosby.