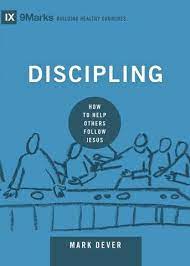 Wednesday Evening July 20
Join us in reading Discipling: How to Help Others Follow Jesus by Mark Dever.
We will discuss the second part of the book on July 20 at 7:00 pm at Mary Kennedy's house.
The books are $8. Contact Beth Khazraee or Jaynie Southerland to get a book or with questions.