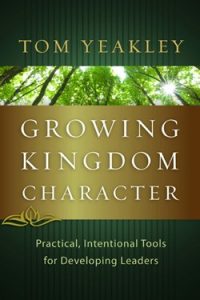 An early morning men's Bible study meets every Tuesday morning at 6:30 am in the Fellowship Hall. Led by Charlie Greenwell, this class dives into meaningful studies of doctrine and practical Christian living.
Currently through May 7, 2019, we will be studying through the book, "Growing Kingdom Character,"
 by Tom Yeakley. 
The text contains the topics of Love, Integrity, Humility, Servanthood, Purity, Faith, Patience, Self-Control, Teachability, and Courage.